Kenya is a country recognized for its endless list of tourist attractions, and museums are part of why flights are always booked and hotels always reserved. There are several museums in the country, but the Nairobi National Museum is the headquarters and sums up its history. So what should you expect to see in the museum?
History of Nairobi Museum of Kenya
Nairobi National Museum was first initiated in 1910 by a group of enthusiastic naturalists. The place was too small, and it was shifted to the present Nyayo House building and later the present Nairobi Serena Hotel in 1922. The colonial government set aside land for the museum at Museum Hill in 1929. On September 22nd1930, the Coryndon Museum was opened in honour of Kenya's one time governor, Sir Robert Coryndon.
After Kenya attained independence in 1963, the museum was re-named National Museum of Kenya. After years of showcasing Kenya's history, it closed for refurbishment on October 15th 2005. It took the guys in charge two years to make it a world-class museum packed with dining and shopping experiences, and it was reopened in June 2008.
Directions to the Museum
Nairobi National Museum is located at the heart of Nairobi City, the capital, and you can easily access it with different means. We will take references from Kencom bus station, where most of the residents board and alight buses to take them to other regions within the city. The Nairobi National Museum is located at Museum Hill, and there are different ways to find your way there.
If you take a cab from Kencom bus station, you'll use approximate 150 Kenyan shillings, and you'll be at the museum in 5 minutes. If you opt for a bodaboda (motorcycle), then you'll spend around 100 Kenyan shillings, and the trip will take 4 minutes of your time. Alternatively, you can decide to take a bus which will cost you 50 bob and take you about 7 minutes to get to the place, factoring in options like the time the bus will be complete.
You can decide to walk if you are fit enough, which will take you approximately 15 – 20 minutes, depending on your speed.
Charges for Entry
Before you can head out to the Nairobi National Museum, you must be aware of the costs that you might incur when you get there. It is essential to know that the museum is open from 8:30 am to 5:30 pm, so please make your visits at the best time to be able to walk around and see everything.
The entry fee is determined by age and nationality. For Kenyan citizens below 16 years, the cost is 100, but adults will pay 200. A resident, East African citizen, the charges are 400 for children below 16 years and 600 for adults. A non-resident will be charged 600 for kids below 16 years and 1200 for adults. These charges are for heritage conservation and maintenance of the museum.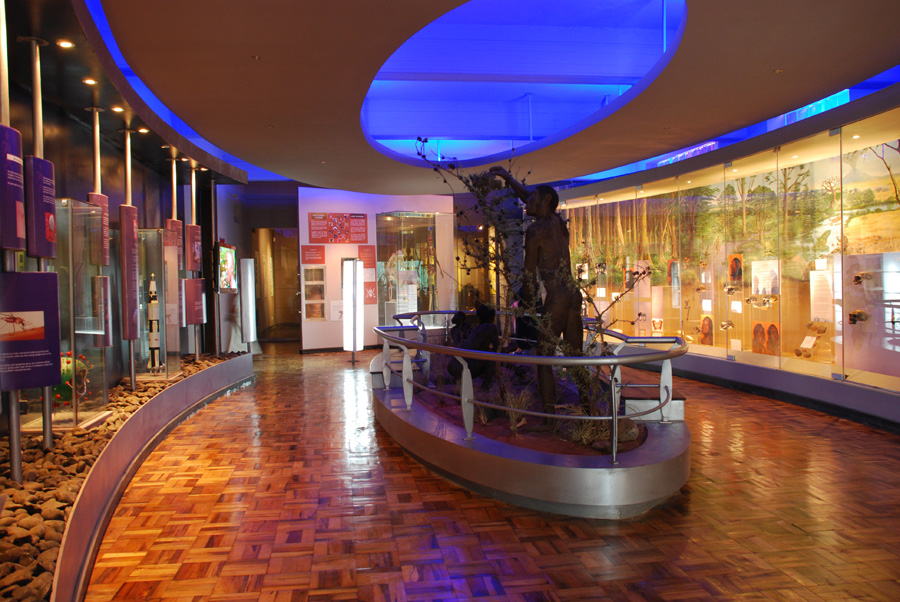 What to Enjoy on the Tour
The Nairobi National Museum is the headquarters for the National Museums of Kenya, and it showcases Kenya's richness in a heritage which is clearly shown in four different themes. The museum has a touch of nature, culture, contemporary art, and history. There's a lot to learn in the museum, which is put together in bird exhibits, human evolution study, fossils, cradle, etc.
Nearby Places
Just around the compound, you will be privileged to enjoy the botanical gardens and snake park. The latter offers different wildlife species, including various snake species, crocodiles, marine life, and tortoise. You also get to shop for some art pieces, if you are interested, in the nearby shops.
Conclusion
There's no dress code for visiting the museum as you can put on your favourite garment and head over there for some education on Kenya's heritage. The place is very accessible and affordable for a quick date idea in the capital. If you are up for learning more about the country, then Nairobi National Museum is the place for you.
Have you been to the National Museum of Kenya? How was your experience there? Leave a review.