Every country has its way of cooking. Well, that is influenced by the culture, availability of particular foods, and many citizens' lifestyle. In Kenya, many people fancy traditional foods as they are re-known to be healthier than fast foods. So what does Kenyan cuisine have to offer?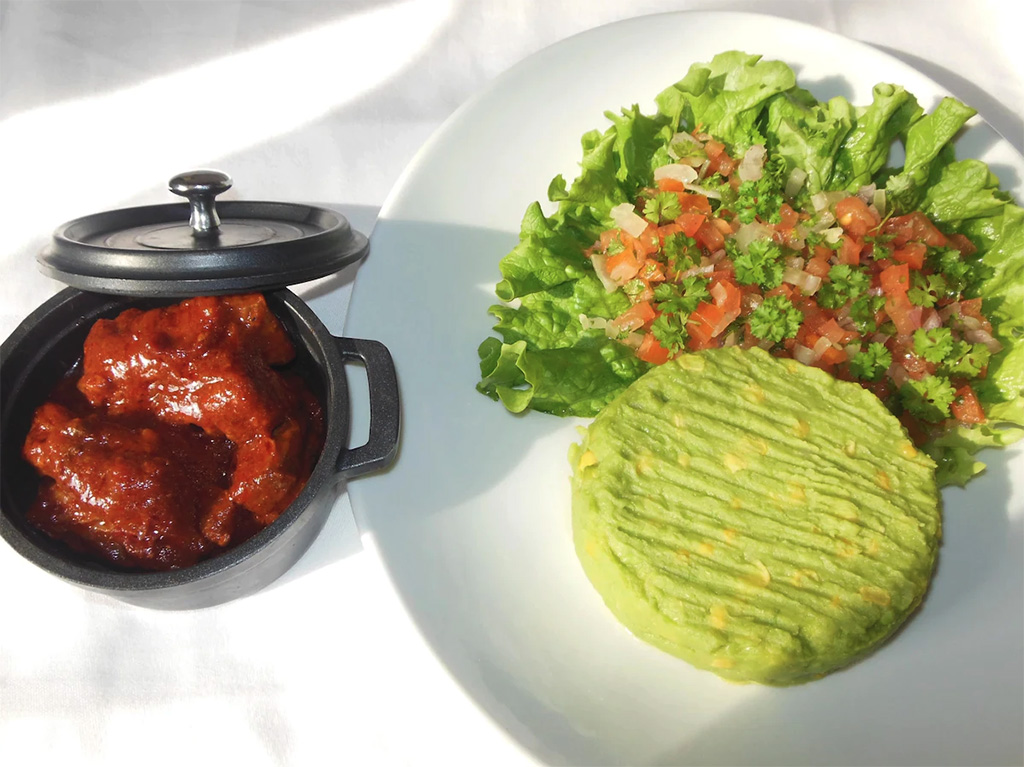 Kenya's Signature Dish
We have to recognize the one dish that every person is familiar with. One loved by many and one that every tourist has to try out before heading back to their motherland. Nyama Choma! Also referred to as barbecue or roasted, depending on where you come from. Nyama Choma is roasted beef, or goat meat prepared the old-fashioned way through live-fire either from charcoal or wood. Nyama Choma is not usually spiced compared to the different varieties of foreign barbecue. Only some salt and maybe squeezed lemon juice are good to go. It is best enjoyed with ugali and kachumbari (which we will come to in a few). Best served while hot and best enjoyed with friends. You can slide in a couple of beers if you like the vibe.
Traditional Dishes
Traditional dishes originate from different cultures and their diverse ways of preparing meals. You can easily prepare any of these cuisines at home as long as you have an exact recipe and the necessary ingredients. We have to mention that some of these traditional meals require unique cuisine cookware if you want to cook them perfectly. So let's dig in!
Mukimu
Mukimu has various ways to prepare it, although the main components are maize, pumpkin leaves, and potatoes. Some people prefer to slide in some peas to come up with irio, while others prefer some beans to complete the dish. To prepare mukimu, you have to cook all the ingredients separately by boiling them. You will then mash the potatoes as you mix all the other ingredients.
Wali wa nazi
Wali wa nazi is rice flavored with coconut milk. Some people use coconut oil for flavoring, but traditionally from the coastal culture, coconut milk (tui) was used to cook wali wa nazi.
Matoke
Also known as plantain banana stew, matoke is a dish that is centered on cooked raw bananas. It is famous in Kisii land, and actually, it serves as their staple food. Some oil, onions, tomatoes, bananas, potatoes (optional), and seasoning is enough for the dish.
Mutura
This is Kenya's version of sausages. It contains small and tender meat pieces mixed with blood wrapped in goat or cow intestines and roasted on live fire. It is famous in the streets but was common in Kikuyu culture.
Mahindi choma
Maize is Kenya's most consumed crop. There are different ways to prepare maize, and roasting a comb is one of them. Once it turns brownish, you can add some masala and lemon squeeze to spice it up, and your trek back home will be pleasant.
Matumbo
Matumbo is the stewed intestines of either a goat or a cow. Different intestinal parts have different tastes as well. Matumbo is best enjoyed with ugali and traditional green leafy vegetables.
Uji
As the West will call it, Porridge is a critical meal of the day (every person who underwent most local high schools will attest to that). However, Kenya's Porridge has a bit of twist to it as there are several additives included in the cooking that makes it rich and enough for breakfast.
Mboga za kienyeji
Green leafy vegetables are a must-take in Kenya. Some call them bitter herbs relating to the Biblical stories of the Passover feast. There's managu, terere, murenda, sagaa, mchicha, mkunde, etc., and they all have different tastes and names depending on where you are coming from.
Popular Dishes
Some Kenyan foods are not traditional, but they are popular with many people. They make up quite a large percentage of what people commonly ask for in restaurants. Some of these dishes include
Ugali
Pilau
Githeri
Sukuma wiki
Kenyan stew
Chapati
Kachumbari
Bhajias
Chips masala
Mahamri
Samosa
Tea
Conclusion
As evident in every particular dish, these cuisine foods are easy to prepare. They are also best served with specific partners, so it is essential to know what type of dish goes well. There are multiple foods that Kenya has to offer, but well, can we list all of them in a single article? Definitely not! If you don't have the time to prepare any of these meals, you can have a bite of a Kenyan burger and a drink of your choice. All you have to do is get a coupon from us, and you can place your order anytime to enjoy quick food delivery.
What's your favorite dish? Do you know how to prepare it? Do you need a recipe for the meal?