The Giraffe Manor is an exclusive luxury boutique hotel owned by the illustrious Safari Collection. Situated in the lush and serene area of Langata, in Nairobi county, it is set within twelve acres of 140 acres of indiginous forest.
The Giraffe Manor is most famous for its resident herd of Rothschild giraffe, which visit guests in the early mornings and evenings, poking their head through the windows and receiving treats and kisses from the guests.
The Giraffe Manor building is iconic and tourists from all over the world wish to spend if only a few hours here. No wonder the long waiting list and the constant unavailability of accommodation. If one wishes to visit the Giraffe manor, they must be willing to wait for as long as 18 months for an opening and openings are snapped up quite fast.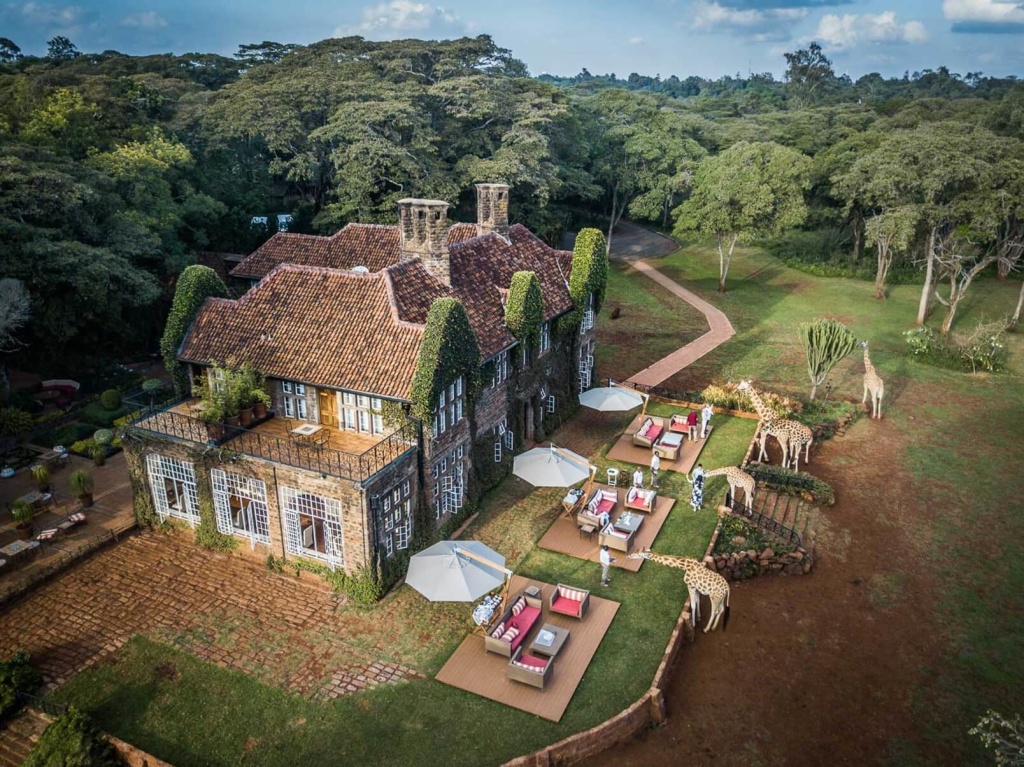 Those lucky enough to have stayed there speak of an unforgettable experience that include memories of unmatched elegance, excellent service, the exhilarating experience of interacting with the beautiful and majestic Rothschild giraffe, and most importantly, the noble and honorable act of conserving this endangered species. The Rothschild giraffe in Kenya is the only of it's kind left in the world.