Before you can hop into any club, you will be curious to know what kind of drinks are offered by the bartender. Some prefer their drinks sweet, and some like it strong while others prefer to have their drinks with a mixture of both. So what kind of drinks and cocktails are from Kenya?
The Clubbing Culture in Kenya
Many Catholics or people who prefer to share a drink or two with their buddies would tell you that they have their favorite joint. For the sole reason, these guys get a particular satisfaction in these places, and it is mostly affected by the kind of drinks offered or the type of music played. As mentioned earlier, each individual finds comfort in a particular drink.
There are varieties of drinks served in the country. Alcohol is taken in different events, and it is meant to serve a particular purpose or express a specific gesture. Let's take a look at the various drinks in Kenya and their significance.
Beer – it is enjoyed among friends who are sharing the famous nyama choma or coming together for a boys' night out. Beer signifies friendship, especially amongst men.
Wine – usually deployed on dining during a date, wine is meant to provide calmness as couples enjoy some excellent meal and conversations together.
Vodka – it's the fast result for getting hyper, especially if you are attending a noisy event that'll involve many activities.
Whiskey – it is enjoyed between two or more people who don't prefer taking beer, leading a conversation of something crucial or personal.
Gin is the best compliment for the best cocktails in the country as it is smooth and doesn't leave you with a hangover.
Champagne – it is for toasting for achievement or success. They are used in congratulatory events.
Local beer (keg) – it is a substitute for beer and is preferred by the young generation since it is cheaper.
Cocktails – fancied by the ladies a lot, cocktails are a smoother approach to taking any strong drink as it is packed with different flavors.
Some of these drinks are imported from external distillers, but quite a number are made locally. Different companies in the country are licensed to make alcohol. These companies are regulated by the East African Breweries Limited, although the government and various regulatory boards are responsible for issuing permits and certificates.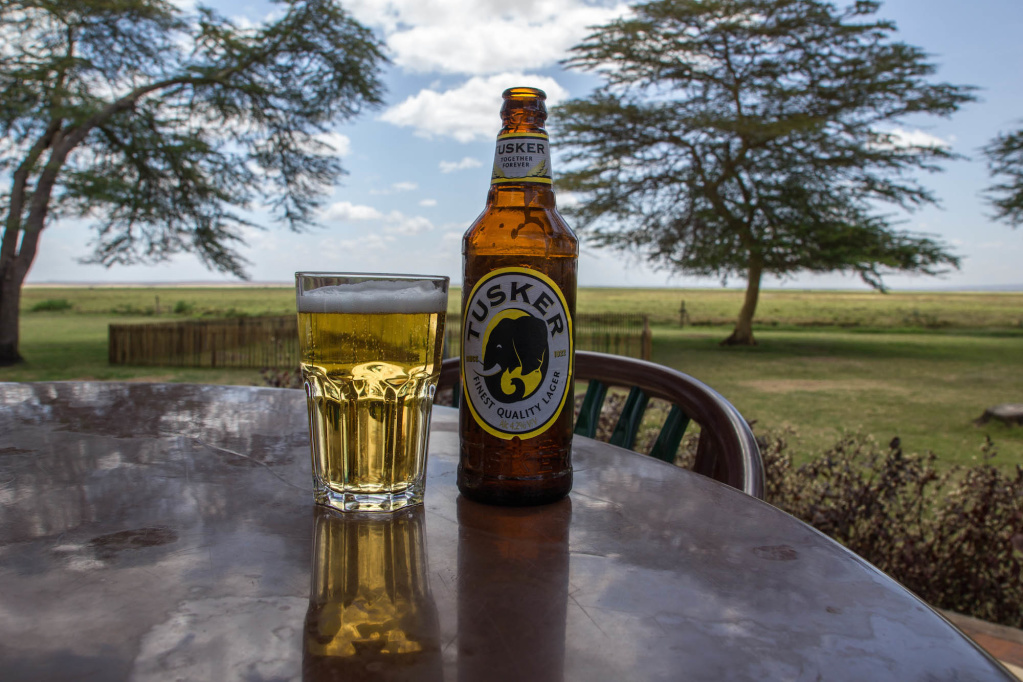 The Different Types of Beer and Cocktails
Each company has an original touch to its drinks, and that's what differentiates these brands. They all capture a specific target group depending on customer preference.
Beer
There are several beer brands in the country, and they all have a fair amount of fans. The bottle packages slightly differ, although the taste and brands are what sets them apart. Some of the beers that you'll find in your favorite joint includes
Tusker – it is a product of East African Breweries, and it is widely consumed in the country. There are different types of Tusker beers, including Tusker Lager (mostly preferred), Tusker Lite, Tusker Malt, and Tusker Cider (For the ladies). The signature of the brand is an elephant with long tusks.
Pilsner – easily recognized from the lion on the logo, Pilsner is another famous local beer. It has a smooth taste, and it's best taken cool. Pilsner is a product of East African Breweries.
Summit – Keroche Breweries' product, Summit beer, slowly gets its way in the Kenyan market preference. There are two types, including Summit Lager (sweet, light taste, and grainy smell) and Summit Malt (100% sugar-free and made of organic ingredients).
Senator
WhiteCap Lager and WhiteCap Light
Balozi Lager
President Extra Lager
Allsopp's Lager
Big Five Breweries Beers
Serville Breweries Beer
Guinness
Coctails
There are several cocktails available in the country, although most of them are from a foreign origin. The only cocktail that is Kenyan-made is known as Dawa. You will include lime, granulated sugar, honey, vodka, and crushed ice.
Conclusion
At some point, you will need a drink to give you comfort or help you relax after a long day. Kenyan local beers and cocktails will be the best approach to promoting the local market and satisfying your cravings. Grab a glass, and let's drink to that!
Do you have a favorite joint? What do you prefer drinking?