We at upkenya take pride in bringing you the best entertainment updates around Kenya. Today we take you through one of the best parks in Kenya!
Situated in Nyeri County (Kiganjo), Chaka Ranch hotel is a lush, beautiful leisure park and paradise ideal for outdoor lovers. The ranch offers breath taking views of Mount Kenya and the Aberdares Ranges on clear skies.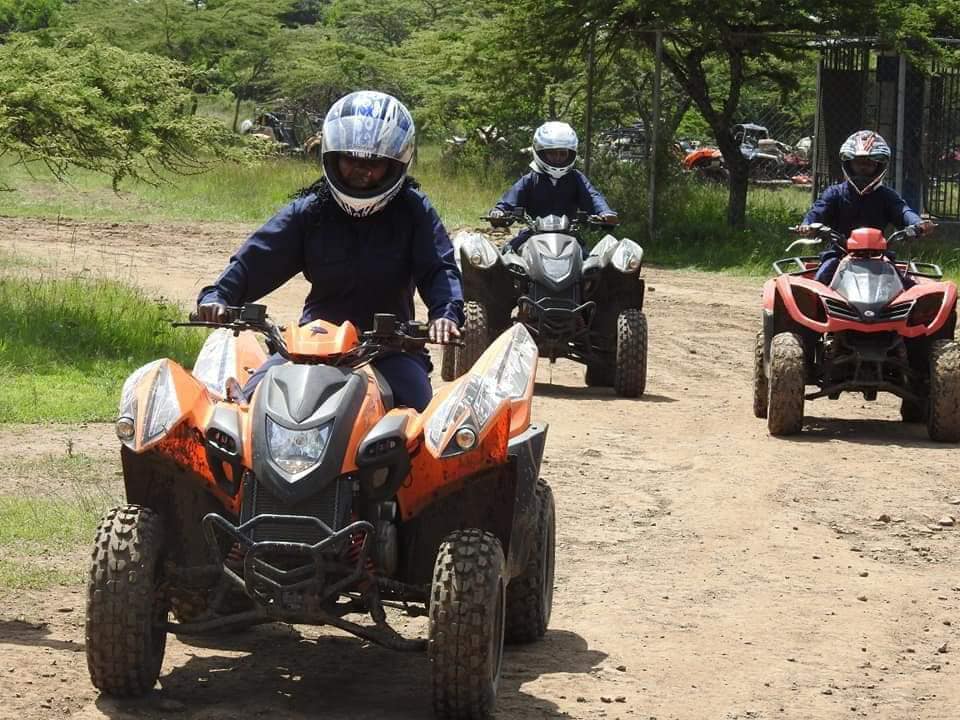 Chaka Ranch is known for its unique outdoor entertainment facility comprising of the biggest and widest collection of quad bikes, Go karts, team building events and accommodation. Chaka Ranch is a one-stop point for family fun, outdoor activity, food, drinks and mouth-watering barbecues.
ACTIVITIES
The quad bikes and buggy tours around the rolling countryside promise a mixture of relaxation, adventure and excitement for the whole family.In addition to this being a guaranteed thrill for the adults, children as young as 6 can ride their own junior quad bikes. The little ones, younger than age six, can ride as passengers on the buggies.
The park also features a 2 kilometer long challenging race track, where adrenaline seekers can race against a clock/timer and battle for honors on a live online leaderboard highlighting the ratings and names of participants on the racing track. Be prepared for fun competitiveness amongst participants.
The luxurious accommodation offered at Chaka Ranch range from standard tents, standard rooms, deluxe rooms and superior rooms. Accommodation is in luxury tents in an intimate and exclusive environment. The tented camp is walking distance to the famous Chaka Ranch Leisure Park
Chaka Rides Experience Activities
Chaka Ranch activities are divided in eight categories. Chaka Ride Experiences whereby it includes :Toto Quad Bikes, Junior Quad Bikes and Senior Quad Bikes. Go-Kart experience, water Park, Arena experience, skating experience, kiddies experience, painball experience and team building
Go Kart Experience
This world-class track comprises a 700 meter long and 8 meter wide tarmac track featuring wide variety of bends and corners and plenty of space for overtaking. The main attraction on this track is series of S bends that are certain to offer a thrilling experience to all and a great challenge for even most experienced drivers. In addition to fun racing, the track is designed for high speed, high-octane racing and features a wide number of karts in two categories of 200cc and 270cc Honda engines respectively. The Chaka Go-Kart track promises lots of Adrenaline filled fun for racing enthusiasts.
The charges per session on this track are Kshs. 2,000 per session for junior Karts (ages 3 to 10) and Kshs. 3,000 per session for senior Karts (children ages 11 and above as well as adults).