Shop Nanjala was born from a recognition that many local artisans and craftsmen are held back by a lack of exposure and opportunity. Through their e-commerce platform, Shop Nanjala are committed to helping them take their talents and wares to the market in a more professional and gainful manner. Shop Nanjala had very humble beginnings, The business started out in 2015 at Teresa's backyard. Slowly Shop Nanjala grew from a small business that sells succulents and into a fully fledged eCommerce platform that sells gardening and home decor items.
Shop Nanjala has a burning hunger to support local artisans who make beautiful, unique handmade products be SEEN. Shop Nanjala is aiming to collaborate and support hundreds of juakali artisans take their wares to market in a professional and more gainful manner – and see them flourish.
NANJALA, which is Teresa's middle name is a native Luhyia word derived from the word 'Enjala' that means 'To Hunger'. Hence their slogan: Shop Nanjala Craves For Great Design. The brand promise is to always deliver quality, unique products, and excellent online and offline customer experience.
shopnanjala is a fully integrated e-commerce shop where one can transact via Mpesa, Credit/Debit card or PayPal. Nanjala has a loyal customer base that is largely drawn from Kenya's burgeoning urban middle class. The growth in the e commerce space has been possible by robust social media presence that has a following of over 4,500 monthly visitors.
Shop Nanjala's short to medium strategy is to export ready by the end of 2021. Founder said, "I want to see the day when Kenyans will actively buy Kenyan made products because they believe that they have global standards of quality and sustainable ethos."
Shop Nanjala 2021 and beyond growth strategy is: to provide what can't be found at those vendors, specifically unique planters and plants, replanting services, and a superb multichannel
experience the opportunity to create a true online brand, providing a stylish, upmarket, curated feel for discerning and aspirational plant parents continuous use of digital tools and strategies to grow. Use performance trackers that measure success and profitability, not just for the brand but for future investment.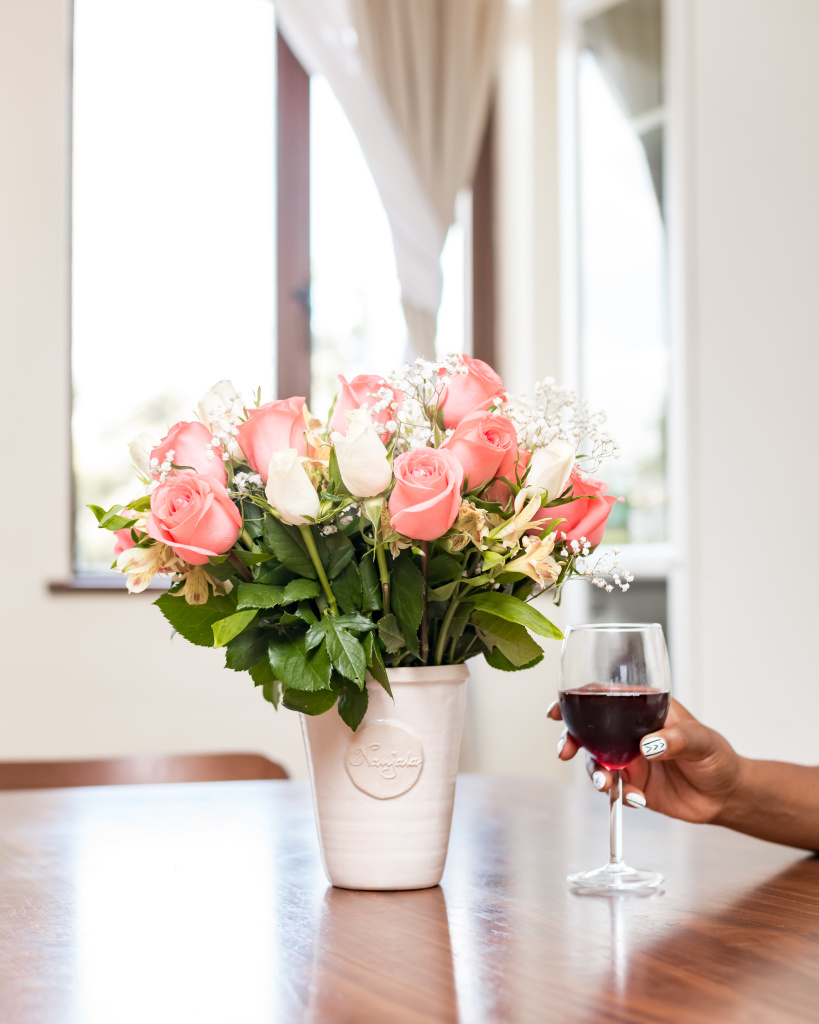 The online competitive landscape is currently minimal which represents a true advantage for Shop Nanjala capture. Efficient logistics, artisan on boarding & product development for scale Spur strategic partnerships both regionally and globally developing an export strategy to attract right attention internationally as well as investors seeking to fund ethical African-owned businesses.
How WE collaborate
We've joined hands with small scale artisans and craftsmen across Kenya to produce and deliver high quality handmade gardening, gifts and accessories for men and women. Every item on our online shelf is made to order which illustrates how seriously we take our clients specific needs. Our design-led and digitally enabled business model* allows us to carefully vet and select the products based on certain criteria such as: contemporary designs, eco-friendliness, personalization and sustainable design ethos. For successful artisans, we then work on production in small batches, pricing, marketing, packaging and showcase their works online on their behalf. This cycle guarantees that our customers own a quality Shop Nanjala product at a value price.
Shop Nanjala Company Values
WOMEN OWNED
Shop Nanjala products come from a business where 51% or more who makes the product is owned or run by an individual(s) identifying as women. We want to see them all flourish and succeed. We want to connect our customers directly with artisans, saving consumers money and promoting our homegrown talent.
SUPPORTING KENYAN-MADE
By buying Shop Nanjala's products, customers are guaranteed that they are supporting the 'juakali sector', a sector that contributes 40% of Kenya's GDP. The sector, largely employs women, youth. We give them access to markets -putting money into their pockets.

SUSTAINABLY SOURCED AND
DESIGNED
Produced in small batches, Shop Nanjala's products and packaging are made with earth-friendly materials, either responsibly sourced, harvested, recycled and are intentionally designed to create minimal negative environmental impact. When sourcing for our plants, we are intentional in ensuring we source from certified nurseries that focus on organic practices. We are proud members of NoIssue's Sustainability Initiative: Eco Packaging Alliance that is contributing to global reforestation one tree at a time.