The primary thing tourists think of when they head to the South Coast is the clear beaches and the quality hotels for an ideal weekend getaway. However, Diani has more to offer than the usual, including a golfing experience and a visit to Shimba Hills. But one thing that got my attention is scuba diving.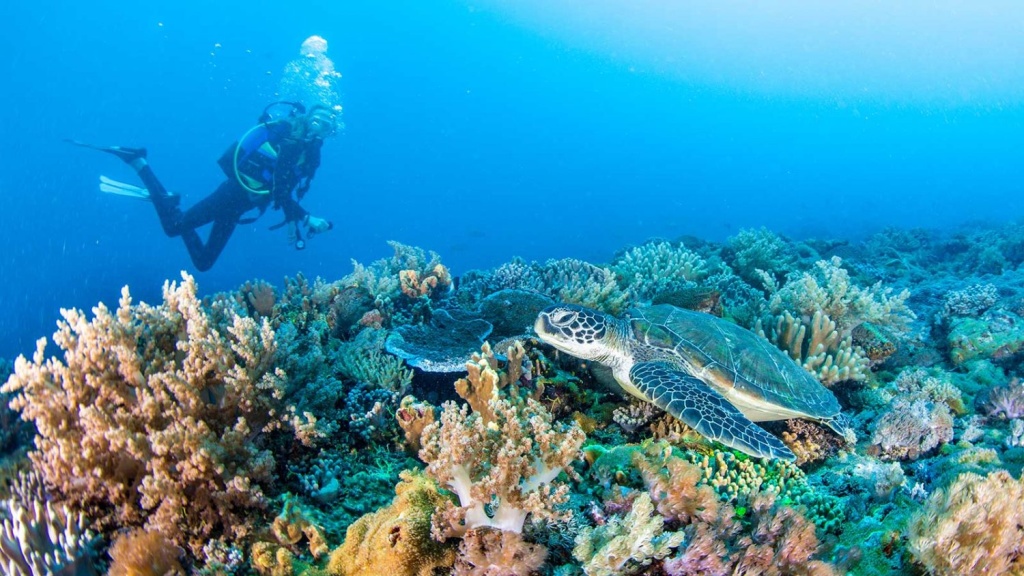 What Scuba Diving is All About
Scuba diving, or what locals would refer to as underwater diving, is a sport that involves participants swimming underwater. Divers use underwater breathing apparatus called scuba tanks that continuously attend to their oxygen needs. That's where the name scuba diving comes from. A scuba diving session involves exploring marine life, including views of corals, shipwrecks, and multiple fish species.
The Required Kit for Scuba Diving
Before we can get into details, it is essential to consider safety and the games' rules. A scuba dive requires one to have proper scuba gear before they make the deep. It is both for safety and your survival in the waters. The right scuba diving gear include
Scuba tank and regulator – these apparatus ensure that you breathe comfortably while inside the water as your oxygen supply is met.
Fins – help you make your kicks more effective as you navigate the waters and give you a good workout for your leg muscles.
Wet suit – they are responsible for providing you with buoyancy and keeping you warm as well.
A diving mask – helps you breathe by covering your nose, keeps you clear vision without straining your eyes, and prevents jaw fatigue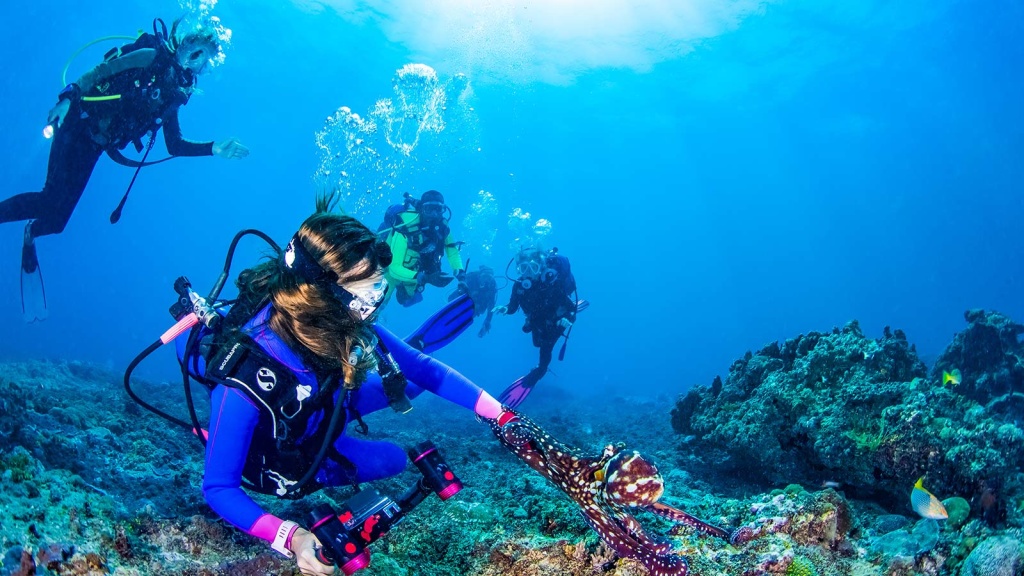 Scuba Diving in Kenya
Underwater diving in Kenya is available on the coast. Many people prefer Diani Beach, which is a stretch of the Indian Ocean towards the shores. Diani beach is located in Kwale County, South Coast. In the last five years, it has topped the list of Africa's leading beach destinations.
From the Capital City, you can head there on a chartered jet to Ukunda Airstrip. Alternatively, you can head to Mombasa mainland either by bus, train, or flight and take the ferry to Likoni and a matatu to Diani. Now that we know how to get there let's move forward to getting the diving spots.
Diving in Diani
Diani is vast, with many state-of-the-art hotels that you can stay in for a couple of days for the weekend getaway. Some of the certified scuba diving agencies have hotels of their own where clients can visit, take courses of the same, and enjoy multiple dives as they please.
Some different agencies and schools are certified for taking tourists for scuba diving. It is important if you take note of them. They provide you with courses on how the dive is done, information on what you'll see in the waters, instructions on the depth you can go, how far you can see, and the kind of marine life to enjoy.
Some of these schools include
Aqualand diving school
Baracuda scuba safaris
Chui diving and adventure center
Diani marine
Dive the crab
Pilli pipa
Views of Diani Beach Underwater Life
Scuba diving in Diani beach is divided into two; the north and south parts. Some of the things to see in the dive session include
Wrecks – HMS Hilday sunk in 1945 and hosts several rare fish species, and MFV Funguo, which is now an artificial reef that sank in 2002.
Turtles at Kasa Kubwa and Kongo reefs
Yellow snapper and barracuda at Maru reefs that also hosts sea fans and whip corals
Sea horses, flying gurnards, ghost flying fish, frogfish, and leaf scorpionfish in Galu reef.
Octopus and sweetlips at Igloo reef
Triggerfish, barracuda, snappers, dolphins, and whale sharks (in season) at Kinondo reef
Conclusion
Diani beach offers additional exciting activities apart from scuba diving, including kayaking, windsurfing, sky diving, deep-sea fishing, cultural and heritage tours, water skiing, kite surfing, stand-up paddling, etc.
Have you tried scuba diving in Diani beach? How was your experience? Leave a review.